Product Intelligence.
For a better world.
Smarter Sorting is the first scalable data platform to understand consumer products down to their core physical and chemical attributes, giving you the data and insight on how to best manufacture, move, market, sell, and handle them throughout the supply chain.
The more we know about products, the better choices we make.
Products are dictated by a growing landscape of rules, regulations and ambitions. We create better product data so products can navigate that landscape with less friction, lower cost and safer, more sustainable results.
We're creating a better world.
We're revealing the underlying chemical and physical truths, and possibilities, within consumer products.
We know things.
With cutting-edge tools and technology, we help retailers better understand the products sold in-store and online and we unlock a world of possibilities for suppliers.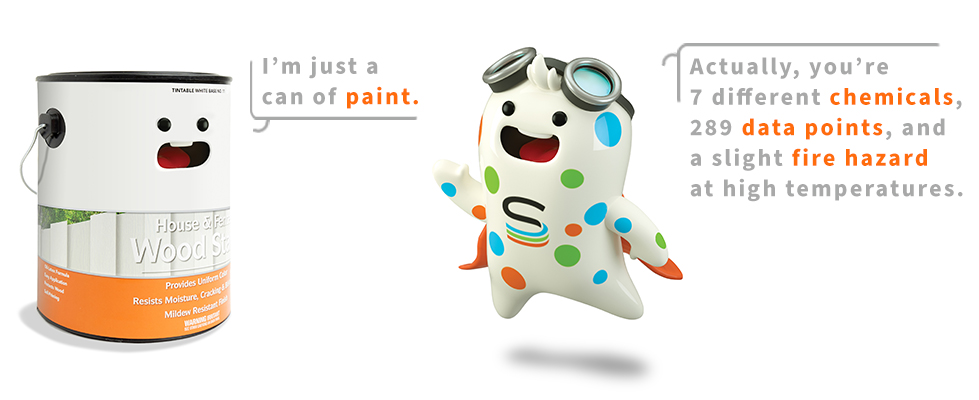 Regulatory Knowledge Graph.
We connect the chemicals in consumer products to the world's regulations for safety, health, transportation, disposal and sustainability. It's subject matter expertise meets interlinking data models to produce scalable knowledge about how to handle a product.
Taking actions.
Once you know a product is regulated or environmentally sensitive, then what? We turn data into just-in-time decisions to help retailers and brands make the right choices at each touchpoint, whether that's deciding which products can be sold online or keeping employees safe while handling chemicals. Better data, better decisions.