Reimagine what's possible with formulated products.
Our Product Intelligence technology brings chemistry to life for your formulated consumer products, so you understand the regulatory implications, options, and selling possibilities at your fingertips.
Claims and certifications made easy.
Verifying your product claims is crucial, and we're here to help. Our smart database uses your product attributes to tell you exactly which claims you qualify for, and streamlines the product certification process.
Know your options for chemical policies.
Understand how your products comply with Prop 65 and banned substances lists, and leverage this data to know exactly where your products can be sold.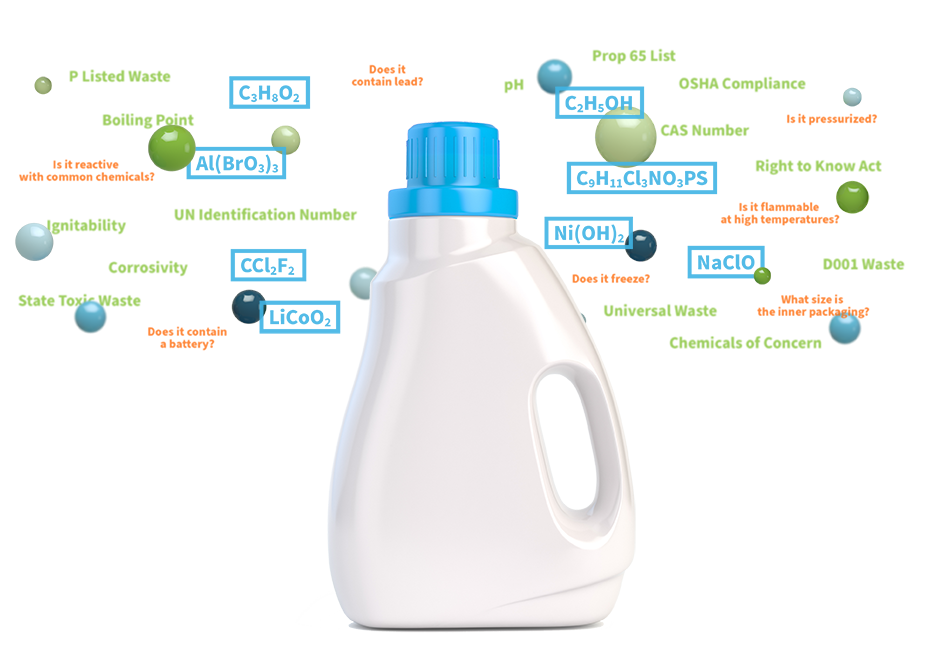 Understand complex regulations.
The critical compliance information you need to package, ship, store, and sell your products throughout North America - safely and worry-free.
Powerful end of life product data.
How should your products be handled at the end of their lifecycle? Get the information you need to make the most cost effective and sustainable decisions for returned, damaged, and unsold items.