Retailers who know more do better
Our product intelligence arms retailers with the knowledge on how to best make, market and move products compliantly, safely and efficiently.
Ensure compliance with accurate classifications
Our database identifies how to best handle regulated consumer products following all safety, health, transportation, disposal and sustainability regulations across the supply chain. We help retailers and brands remain compliant, avoid fines and reduce their environmental impact.
Master data management
Retailers can be confident in how they describe the products they sell, using exact product classifications and verified product claims. This allows merchandising teams to give consumers what they want.
Grow ecommerce
Retailers can increase the number of products they carry. They know what's eligible to ship directly to customers from a store or distribution center, or be drop-shipped by a third-party supplier. Furthermore, they can be confident in how to handle returns and remain compliant.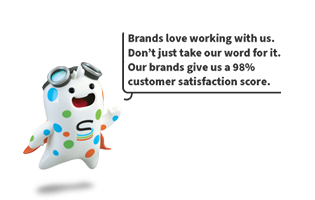 "Thank goodness you're here. The previous platform we used was a nightmare."

"It's definitely a lot easier to use than any other system. The customer service is amazing."
"We hope more retailers switch. You've replaced a 1950s company that just didn't get it."
Boost ESG strategy
A strong Environmental, Social, and Governance (ESG) strategy is critical for establishing credibility as an ethical company and building consumer trust. We provide the data you need to build and execute an ESG strategy that grows revenue and shareholder value while contributing to a circular economy.