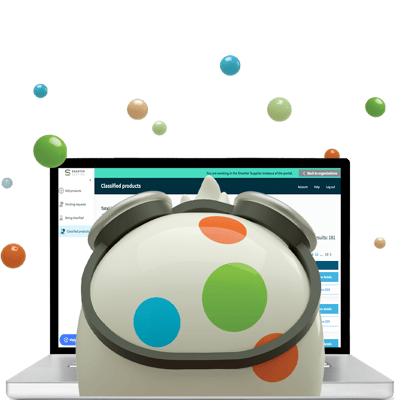 Smarter Diagnostics
Thank you for participating in Smarter Diagnostics! Your responses will help us determine the best opportunities for your organization, so take your time and answer each question as completely as possible.
If you have any questions or concerns about the diagnostic, you can always reach out to diagnostics@smartersorting.com!
You can also download and print the applicable survey below and come back when you're ready to enter your answers:
Note that we use the term regulated waste throughout the survey. Regulated waste refers to a product that is considered hazardous waste under the EPA's Resource Conservation and Recovery Act (RCRA), or any state regulatory agency. Within your organization, this might be refered to as different terms (like Hazmat, ESIM, etc.)
Sorty says
"Can't finish in one sitting? Simply hit "save" at the bottom of the form, and you'll get a link to come back and complete the survey when you're ready!"